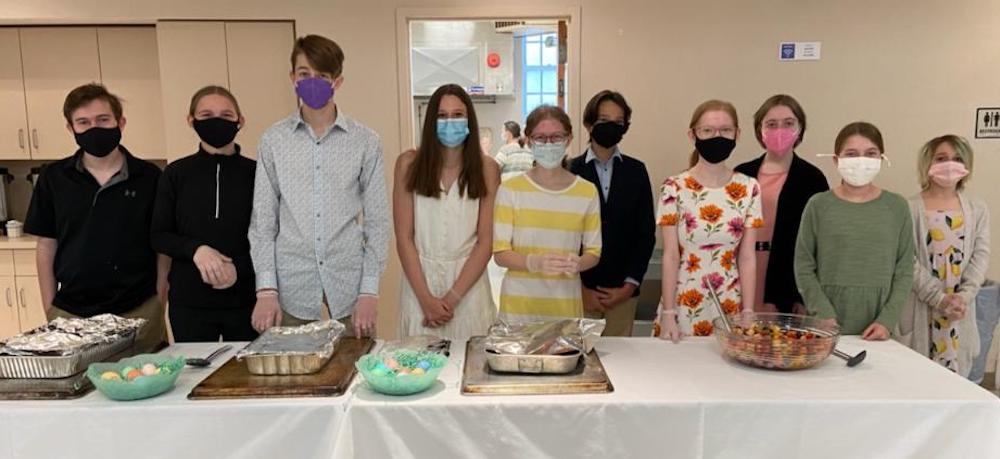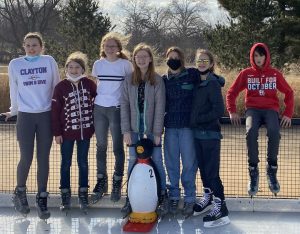 WELCOME!
Welcome to Bethel Youth! 
WHO ARE WE? WHAT DO WE DO?
All high school age youth at Bethel–including friends!–are invited to join us for our (usually) twice-monthly activities. Our current model is to meet monthly as a Bethel group (with friends always welcome!) and once a month with youth from other congregations (Metro St. Louis Coalition Youth aka MSLC Youth). Those dates and events will be posted here (see below) and in Bethel Kids Connection. Watch your email and texts as well! Contact Deb Grupe or Sherman Lee for more information, or to get your contact information on our list! We also ask that you have a current medical release on file (linked below).
Bethel Minor Release Form, current
WHAT DO WE DO?
We have a variety of social and service activities throughout the school year.
Examples: we'll meet a couple of times a month for an activity, which might be just social (like February's ice skating event),  or combine that with service, like our Diaper Packing shift at the
St. Louis Area Diaper Bank. Sometimes we'll have topics we discuss, too.
We'll try to mix it up so it doesn't get "old." We will also use this space to update our events, and hope to set up other means to update information in real time. 
                                                                                        Packing Diapers at St. Louis Area Diaper Bank
Join us Sunday morning, May 8 at 8:45 am to help Confirmands learn about acolyting; or to find out how to be a Steward or Communion assistant for worship! You can also sign up for a Sunday this summer to serve in one or more of these roles.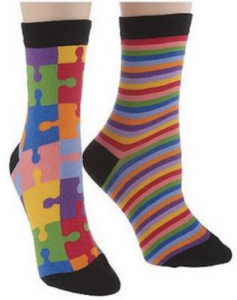 SOCKS! We are collecting new socks for youth and young adults who are temporarily living at Covenant House in St. Louis. Buy new socks that YOU would like to wear and bring them to any Bethel Youth event! We'll make sure they get to Covenant House.
Sunday, May 8: since it's Mothers Day, we will not meet at Bethel on the second Sunday afternoon. However, you are welcome to join the Confirmands at 8:45 am to train/review for acolyting, steward, and/or Communion assistant; and sign up for a Sunday this summer! Also, we might need your help with the diaper collection — we'll be counting up the donations after worship.
Sunday, May 22: MSLC Youth meet-up at Gethsemane Lutheran Church from 3 to 5 pm. The theme is God's BOUNDLESS CREATION. More to come! (Bring new socks for youth at Covenant House.) Sign up with Deb Grupe or Judy Miller (or respond to the Sign-up Genius link) by May 18.
Saturday, June 4: St. Louis Area Diaper Bank, 2:30-4:30 pm: we will repackage diapers to be distributed throughout the St. Louis region. Bring a friend! We also have a Sign-Up Genius for this, since space is limited. Watch your Kids Connection and emails for updates. Please sign up by May 25.
NO COAST REGIONAL YOUTH GATHERING

Every three years, Bethel Youth members and leaders attend the ELCA National Youth Gathering which traditionally brings together over 30,000 youth in United States for faith formation, worship, study, fellowship, service, and fun.
Although the next Youth Gathering was planned for Minneapolis this summer, it was cancelled due to the continuing uncertainty around COVID-19. The "No Coast" Gathering fills that void, and you are invited! All of our youth in grades 8 through 12 are eligible and more information plus the registration form are at Camp Tomah Shinga's website. Follow this link to register, but  don't send payment to the camp; we will take care of that and will contact all families about your costs (no one pays full price)! Contact Deb Grupe with your questions.
WHO ARE OUR LEADERS?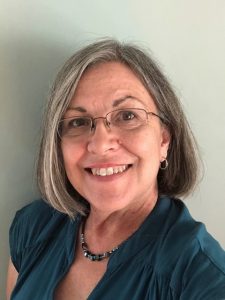 Deb Grupe has been the Director of Bethel's Child, Youth and Family Ministry since the summer of 2019. She served in a similar position at Atonement Lutheran, Florissant, MO from 2001 until 2018. She has four grown children, is married to Mike, formerly a biology teacher, who is a Research Assistant at Wash U. Deb enjoys gardening, cooking, and nature in general. We'll add more bios of our leaders as we get them!
You are always welcome to contact Deb or Sherman Lee, chair of the Faith Formation board, to ask questions or offer help in planning, providing food, or executing plans.