First Sundays!

What's First Sunday? Think of it as a supplement to our Sunday worship, with additional opportunities for all ages to participate actively. We're building on the success of earlier experiments like 5th Sunday of Service and Rock, Paper, Scissors.
When does this happen? Our initial "First Sunday" event was on All Saints Sunday, November 6 — and we shared stories about saints in our lives, and what makes someone a saint (news flash: it's about God's perfection, not ours!) On December 4, our theme was "Showing the Way!" We made luminaries for a Christmas Eve worship welcome! See photos below from our first two "First Sunday" experiences.
Our next First Sunday will be on February 5, with the theme "We Are Salt and Light."
What can we expect? Lots of smiles, laughter, singing, and conversation! Each month, we will nibble on breakfast treats, sing (led by members of Bethel's Worship Band), do some kind of craft or service project together, learn from Scripture, and enjoy this time together before our Communion worship.
Why are we doing this?
First Sundays provide an intentional Cross+Generational opportunity for all ages to interact with one another in a more relaxed setting, learn about and share God's love, and grow even closer to God and to one another.
Brought to you by…
Bethel's Faith Formation team. Watch for more details here, in the bulletin, on Facebook, and in the Bethel Connection. Contact Deb Grupe (deb.grupe@gmail.com) with questions or offers of help (for example, providing treats, setting up on Saturday morning, leading a song or activity). Anyone is welcome to help plan or carry out a session!
Showing the Way — welcome to worship on Christmas Eve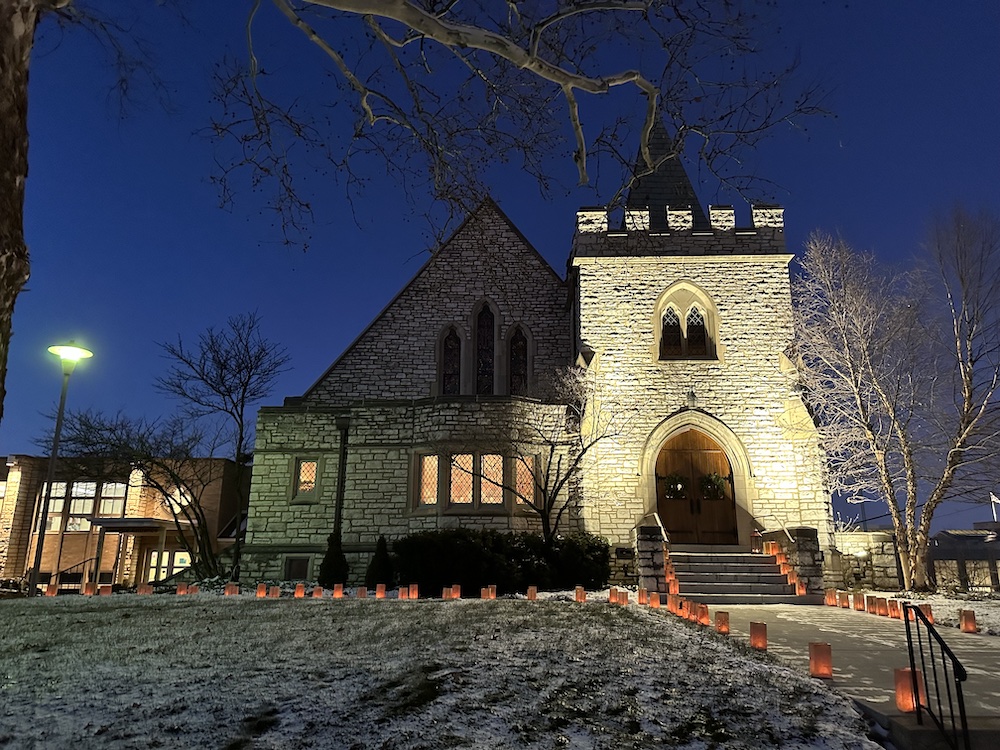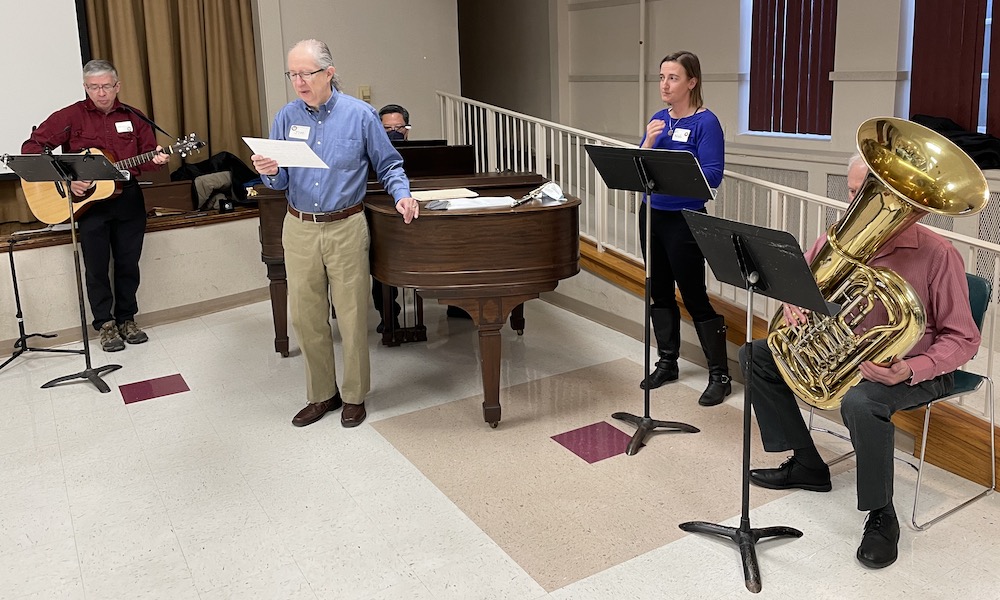 November 6, All Saints Sunday: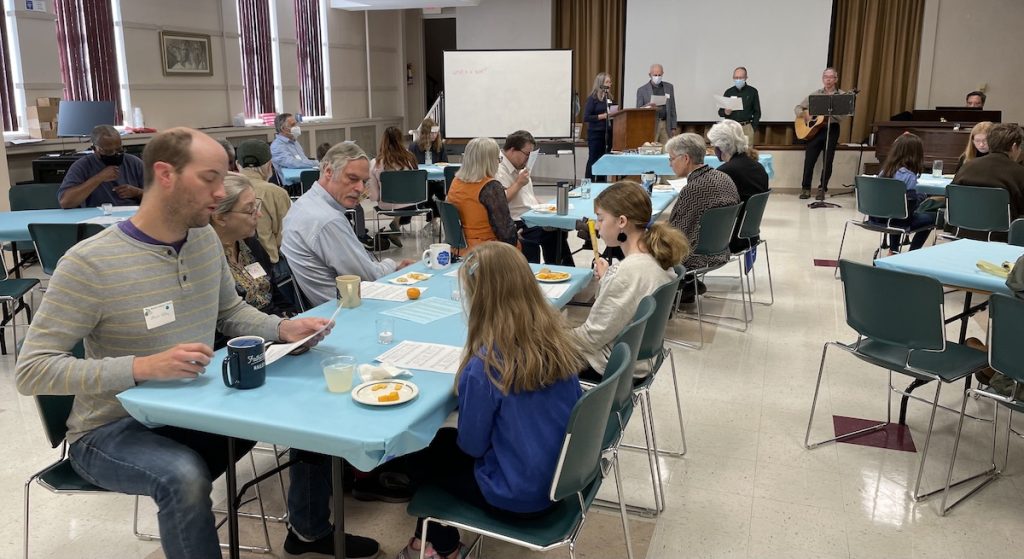 God's Work. Our Hands
See the page under the "Ministries" tab for more information, and stories/pictures of multiple generations serving together!
Service/Learning Trip to Albuquerque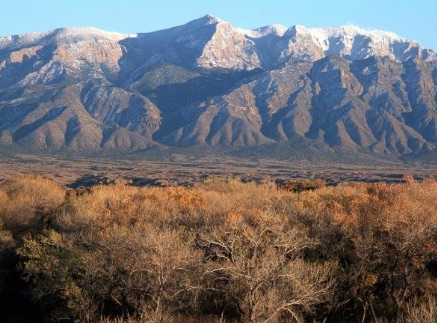 Our 2021 trip to Toledo with Service Learning Camps was a FABULOUS faith and friendship-building experience. Building on that success, we are now planning for Summer 2023. Our destination is Albuquerque, New Mexico; approximate dates are July 30 to August 4, and we'll be working again with Service Learning Camps. All ages are welcome! Confirmation and high school youth may attend on their own; younger children are welcome to attend with a parent or grandparent. Confirmation and Bethel Youth may attend without a parent; younger children may come with a parent/grandparent. New information will appear here! Please don't let costs deter you; we will be creative and find ways to make this affordable for all! Let Deb Grupe know if you want to join us or would like to know more!