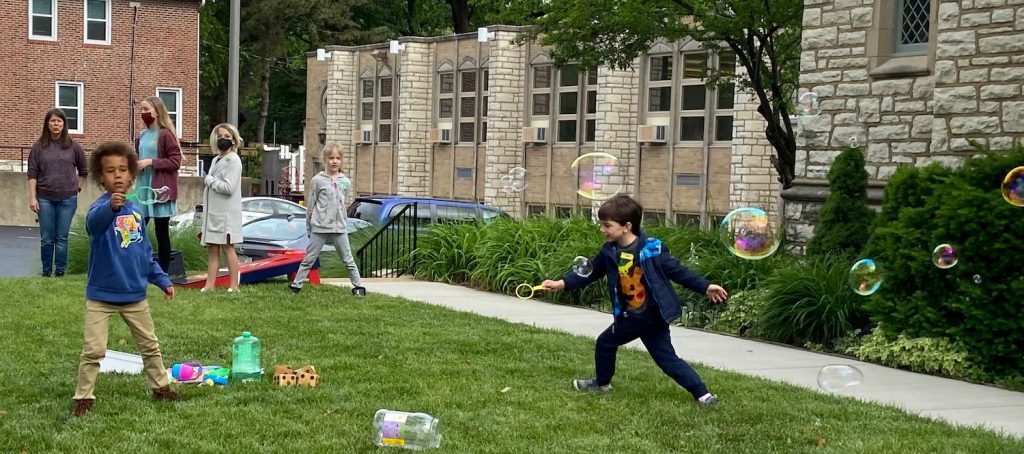 Please contact the church office for more information, or to be added to our contact list. We request that each child in our ministry have a new medical & media release on file each year (scroll down to the link).
Sunday mornings and Covid response
As we deal with the still-ongoing pandemic, Bethel has been adjusting all onsite events. Sunday's Cool (our term for Sunday School) and Confirmation classes continued through late May, sometimes outdoors and sometimes in classrooms with masks (our youngest members are eligible now for vaccines, but masking will still be an option).
Sunday's Cool
Sunday's Cool invites children age 3 through 5th grade to sing, play and learn with us! We will meet in person most Sundays, except for the first Sunday of each month, and continuing through the Sunday before Memorial Day. Our adult leaders have email addresses for all of the children whose parents have indicated interest, and send out emails regularly. Guests and new students are always welcome! Pre-K to grade 2 parents receive regular email updates about upcoming themes and Bible stories. Parents of our students in grades 3-5 also receive regular updates so that all children can be ready for classes.
Confirmation
Our Confirmation ministry (grades 6-8) meets on the same schedule as above. We plan to hold in-person and Zoom (hybrid) Confirmation classes in the Youth room this fall. Our adult leaders focus on forming relationships with our young people while exploring the basics of our Lutheran brand of Christianity.
REMEMBER to bring your Small Catechisms and Bibles with you to every Confirmation class! Join us on Sundays at 8:45 in the Youth Room — Andrea's back — and receive your new Confirmation materials! Bring your Bibles (and highlighters, if you like) to classes. Don't forget to register for our Confirmation retreat on October 22-23, 2022 (forms were mailed to all and are available by email as well). Contact Deb Grupe with questions. This retreat is for all in grades 6-12 and adults who would like to join them, and will be at a new (to us) site — Camp Wartburg in Waterloo, Illinois!
Children's Advent/Christmas Service
During the late fall of 2021, we all began recording audio and preparing for our Advent/Christmas program, an annual Bethel tradition, which is typically performed during worship on the Sunday which falls between December 16 and 22. The photo below is from our dress rehearsal on December 19 for "Ordinary Places," and are grateful to Deb Bohlmann for her Gospel-filled scripts! This fall we will begin work on a brand-new script Deb Bohlmann is creating for us. We've created a questionnaire to learn how many households plan to be involved and to what extent.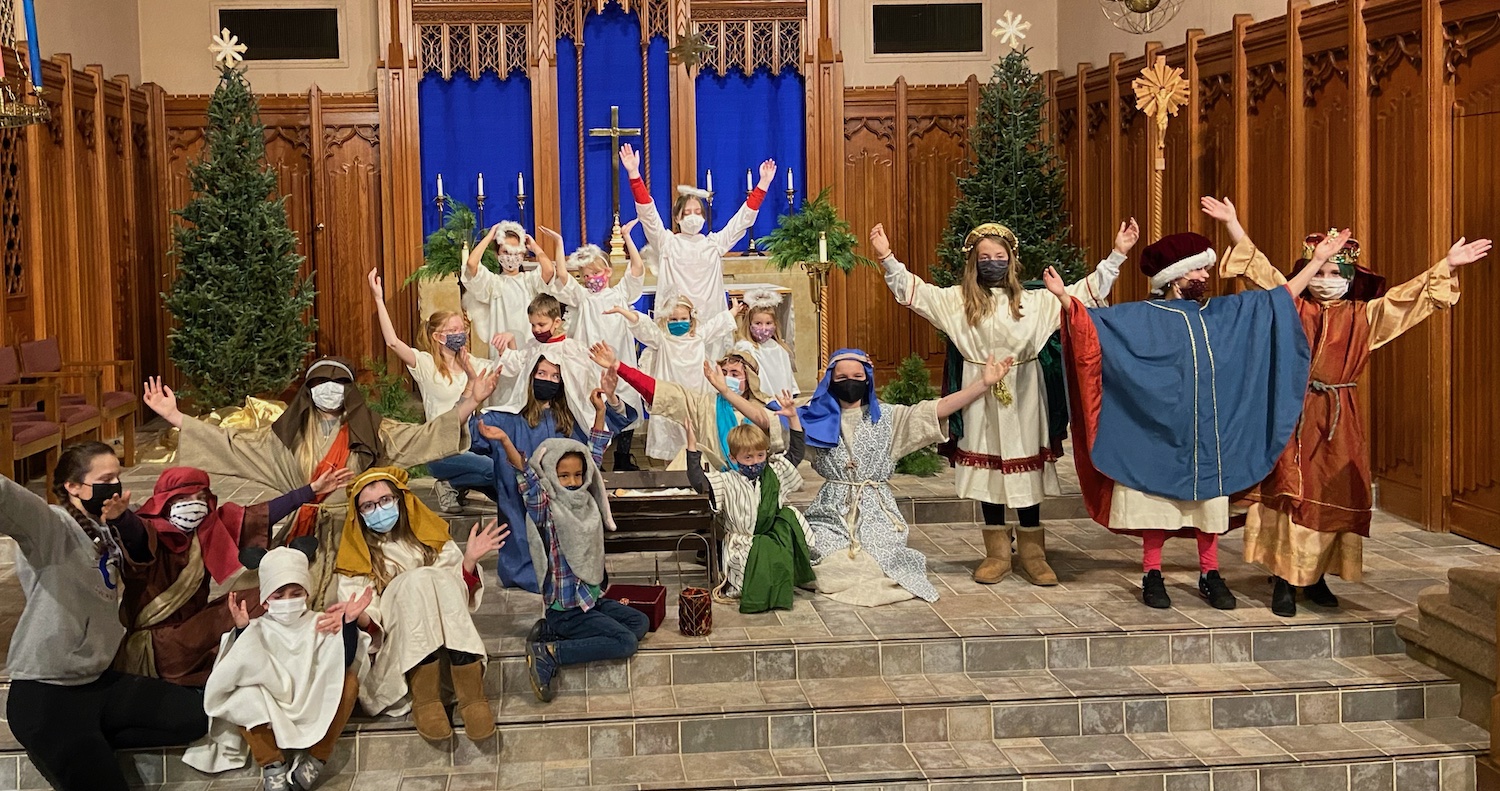 Serving as worship leaders
Our acolyte training video is now available, and can be seen here. All Confirmation students and others who are interested are welcome to view it so you'll be ready when Jody contacts you to get on the acolyte rotation. Extra training is available if needed. We anticipate offering "Worship Games and Training" soon for Confirmation students, high school youth, and anyone else (adults, too!) who are interested, to learn about worship roles like acolyting, ushering, Communion assistant. Try acolyting at least one time, and see if that's something you would like to continue doing as your service to the worshipping assembly. Most of our Confirmation students have already received face-to-face acolyte training, and Jody K is working on an acolyte schedule for this fall now — contact her to fill in a spot. Remember that all of the other worship leaders are happy to help you on the mornings you are scheduled. 
Bethel Minor Release Form, 2022-23
SUNDAY FUNDAY, May 22, 2022: