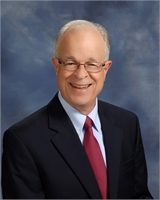 Many thanks to the congregation for the warm and expansive turnout for Bishop Susan Candea. I'm sure our support was encouraging to her. It was also good for us to hear her vision for the churches in the Synod, congregational vitality (centered in Christ), and leadership (working the program of vitality).
Thanks also for your support of our young people in their Diaper Project. You can continue to support this project through next Wednesday by bringing more diapers for the STL Diaper Bank or making a donation of money which will go toward the purchase of additional diapers.
Let me remind you again of two upcoming events, both on October 6. The first is our annual Blessing the Animals service at 11:30 a.m. The service will be on the front lawn of the church. Bring your creatures. Second is the CROP Walk to raise funds to combat hunger locally and abroad. The walk beings at 5:00 p.m. (registration 4:30 p.m.) at Eden Seminary in Webster Groves.
Finally, next Sunday (September 29) our neighboring congregation, St. Mark's Lutheran Church, will install their new pastor, Rev. Andrew Baumgartner, at 2:00 p.m. at the church on Clayton Road. All are welcome to join me there to support the new pastor.
– September 19, 2019