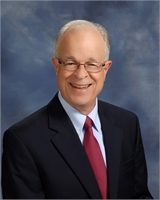 Thanks to all who helped make our annual picnic a gratifying event. We had a great turnout, with great food. It turns out that a rainy forecast brings a crowd.
This Sunday a crowd will gather for the baptism of Theodore Lee Harms. The Harms family is providing food after the service and invites all to gather for refreshments and greet the newly baptized and his mother, Emily. Plus, a special presentation to young Theodore will be made by the children of the congregation.
The Sunday following (September 8) is Rally Day. All education programs for young people and adults will resume at 8:45 AM on that Sunday. See Deb Grupe's note about incorporating the ELCA work day (God's Work, Our Hands) into the children's program that day. The Adult Education kick-off promises to be very exciting and local. Our member and professional dancer, Laura Roth, will teach us about Liturgical Dance and how dance can express the Gospel. Limber up!
Then on September 15, our Central States Synod Bishop, the Reverend Susan Candea will be both our Adult Education presenter and the preacher for that Sunday. Pastor Candea officially begins her six year term as our Bishop on September 1. By the time she reaches us, she will be a veteran. Let's give her an exciting and supportive welcome.
– August 28, 2019