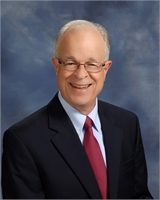 Godspeed
On Thursday, March 21, Pastor Rebecca Boardman announced that she is leaving the St. Louis Area Campus Ministry to serve as Lutheran Campus Pastor at the University of Arizona in Tucson. She plans to complete this semester with her students here. Her official final day is May 31.
Pastor Rebecca lists 8 international trips, the building remodel, and strong fundraising as highlights of her tenure. We also note that she built strong personal and collective community with university students, was a committed and strong force for ecumenical relations, and was an excellent organizer.
She has served Campus Ministry with care and distinction. She also has been a respected and valuable colleague among the St. Louis area clergy and within our Synod. Finally, it has been our blessing at Bethel, that we have been her church home. We wish her Godspeed.
Currently the LCM Board is planning a farewell gathering. The congregation will join in this effort. The tentative date is May 11.
+ + +
Welcome
Betsy and Robert Engle, with their son, Marcus, were members at Bethel a number of years, and remain dear friends of the congregation. As such, they are pleased to share recent good news, namely, their adoption of a baby daughter, Clara Grace Engle, who was born February 24. We give thanks that God's new life has found its way into the hearts of the Engle family.
– March 28, 2019